If you're reading this, you've likely heard at least a little about Alfa Romeo's meteoric ascension back in to the ranks of the big players in the luxury auto segment. When the Alfa Romeo Stelvio was launched, it already had a vast amount of competition in the SUV market; to show how the Stelvio holds its own against the other vehicles on offer in this segment, Alfa Romeo of Windsor your premiere Alfa Romeo Canada Dealer have created this handy list of 5 reasons you should choose the Stelvio over the 2018 BMW X3 XDrive28i.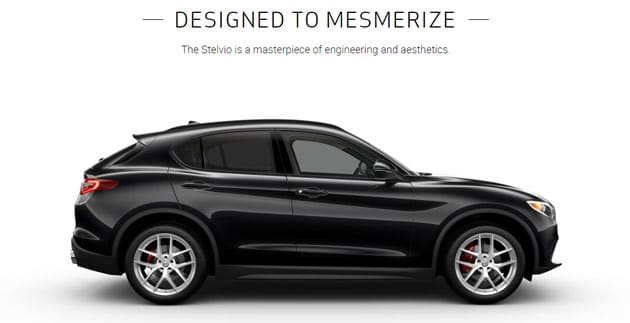 Performance
Whilst both Alfa Romeo and BMW have many decades of experience in motorsports and auto manufacturing, in the performance category the 2018 Stelvio firmly routs the BMW X3 across the board! In many cases it's true that numbers don't tell the whole story, yet in this case the statistics simply don't lie. The Stelvio has an astounding 280 horsepower, compared the BMW, which has a respectable, yet still lower, 241 horsepower. The Alfa Romeo also features significantly higher torque, at 306 lb-ft vs. just 258 lb-ft from the BMW, giving it greater towing power, as well as a bigger shove in the back during acceleration! Speaking of acceleration, the benchmark metric of any car's performance is its 0-60 miles per hour time, no surpises here – another win for the Stelvio, with a blistering 5.4 seconds to complete this dash, compared with 6.3 seconds in the BMW X3 XDrive28i. Stopping power on the Stelvio is courtesy of the as standard, 4 wheel Brembo disc brakes, widely considered to be the gold standard, whereas you will find only generic BMW disc brakes on the X3.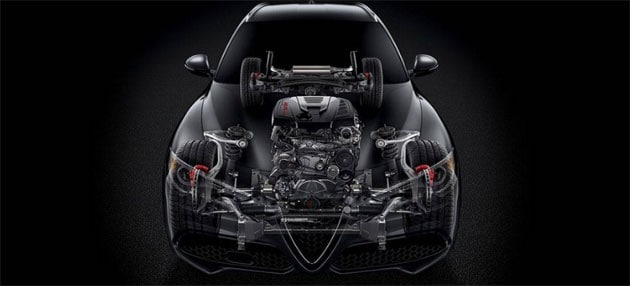 Exterior and Interior Design
Style is a pretty subjective category – you either like how something looks, or you don't! However, there is no denying that Alfa Romeo struck gold with the timeless design of the 2018 Stelvio. Featuring flowing lines, and race inspired aggressive styling, the Stelvio turns heads wherever it goes, unlike many of its competitors that simply blend in to the traffic. We know it's difficult to put metrics on style, but some of the thoughtful design elements featured on the Alfa Romeo, and not on the BMW include a black, Formula One inspired push button start mounted on the steering wheel, genuine leather seats (the X3 is delivered with 'leatherette' upholstery), as well as power 4 way lumbar support on both driver and front passenger seats.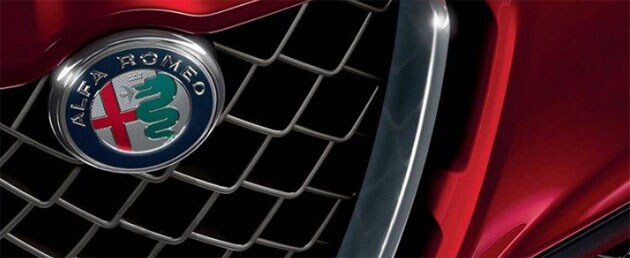 Infotainment
Alfa Romeo chose to go big rather than go home when they were choosing the tech to go in to the Stelvio, as is clearly evidenced by the titanic 7 inch full color display, which feels even bigger when you compare it with the much smaller 2.7 inch information screen on the BMW X3. In addition, the Alfa Romeo boasts a massive 4 USB ports, whereas the BMW features just one single port.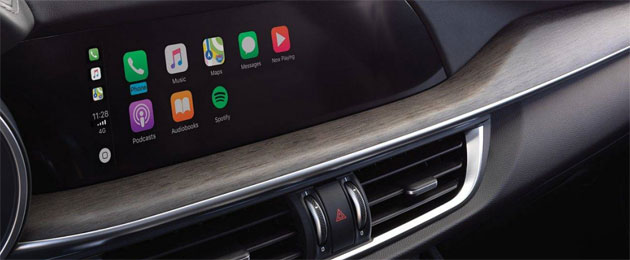 Conveniences and Safety
The Alfa Romeo Stelvio AWD is packed with high end features, even when no optional extras or packages are specified. Remote start is a must have for many of you living in colder climates, or even warmer ones, allowing you to preemptively start the vehicle to warm it up or cool it down; this features as standard on the Stelvio, however this driver convenience is simply not available without non OEM upgrades on the BMW X3. Another convenience featured on the Alfa Romeo, but not on the BMW is passive entry, this tech allows access to the car without having to reach for your keys, perfect when you have your hands full! Rear parking sensors are included with the Stelvio, but not with the X3, perfectly complementing the as standard rear back up camera, ideal for preventing bumps and scrapes when parking.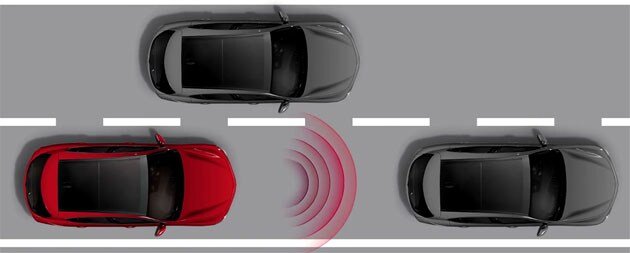 Optional Extras and Packages
If somehow the as standard array of features, gadgets and gizmos on the 2018 Alfa Romeo Stelvio AWD, you can always choose to add more! Take for example the intelligent forward collision option on the Stelvio – an optional feature that is not available on the X3. If you'd like to further compliment that, you can add a further suite of enhanced driver safety aids, including lane departure warning, and blind spot and cross path detection. On the Stelvio you will have the ability to choose Sirius XM Satellite radio, and while this is possible on the BMW, you can only do so as part of a larger package – meaning you've got to spend more to just get that one feature.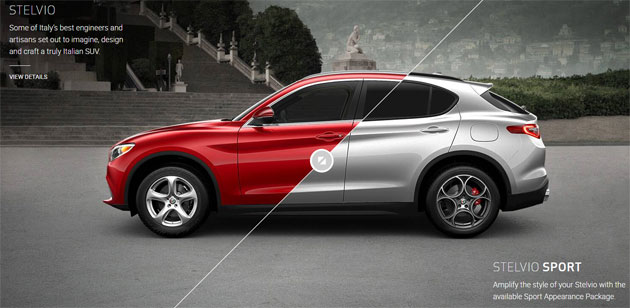 If your looking for Alfa Romeo dealerships near me and like the sound of the 2018 Alfa Romeo Stelvio AWD and want to find out more, Alfa Romeo Canada Dealers have all the information you need! Don't live near and Alfa Romeo Dealership? Contact Alfa Romeo of Windsor, Ontario we ship Alfas across Canada. Our friendly and knowledgeable team can give you as much information as you'd like. They'll walk you through the vehicle in person and then they can even set you up with a test drive! Call ahead for an appointment, or simply drop in and see for yourself why everybody is talking about the 2018 Alfa Romeo Stelvio.