5 reasons why to choose the Alfa Stelvio over the Audi Q5 Komfort
Chances are, if you're here, you have probably already heard about some of the great features of the amazing
2018 Alfa Romeo Stelvio
. As a relative newcomer to the SUV section, the Stelvio has a whole host of well established competition in the market; with that in mind,
Alfa Romeo of Windsor
have put together this comparison between the
2018 Alfa Romeo Stelvio AWD
, and the
Audi Q5 Komfort
, to give you a sense of how the Alfa stacks up!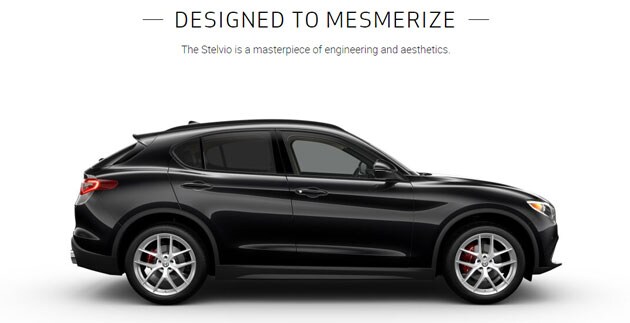 Performance
It is no secret that Alfa Romeo have a rich history of motorsports involvement, and this shows across the board in today's matchup, you'll find that the Stelvio Q4 AWD outperforms the Audi Q5 in all metrics, starting with the straight horsepower comparison; the Stelvio boasts 280 hp compared to 252 in the Audi. The Alfa Romeo wins again in the torque category, with an astounding 306 lb-ft vs. 273 lb-ft from the Audi; this power and torque also translates to faster acceleration and a higher top speed, as the Stelvio will reach 60 miles per hour from a standing start in just 5.4 seconds, powering all the way up to its top speed of 144 miles per hour, whereas the Audi will take almost an extra second to reach 60 mph, and runs out of steam at 129 miles per hour.

Exterior and interior design
In addition to the outright performance of Alfa Romeos, the marque is also known for their beautiful lines, aggressive stances and well thought out designs. Nobody does style, and panache quite like the Italians! Whilst beauty is in the eye of the beholder, you'll find that the feature rich Stelvio boasts over the Audi a heated, leather wrapped steering wheel as standard, which includes audio and cruise controls, as well as a Formula 1 inspired, black push button start.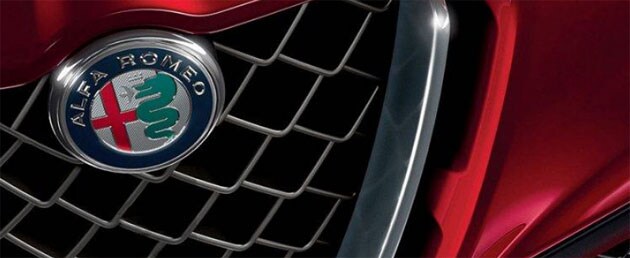 Infotainment
Let's face it, its 2018 and when it comes to tech, bigger is usually better, and in the 2018 Alfa Romeo Stelvio, you'll find a significantly larger driver information screen, measuring in at 7 inches of glorious color, vs. the 5 inch monotone screen in the Audi. Alfa Romeo also recognize that staying connected means staying powered up; that's why the 2018 Stelvio is outfitted with 4 USB ports as standard, vs. 2 in the Audi Q5 Komfort.

Conveniences and Safety
Alfa Romeo have packed the 2018 Stelvio with premium features as standard, that are only available as costly optional extras on competitor's models such as the Audi Q5 Komfort; including remote start, perfect for year round comfort – start the car before you get in to cool it down in the summer or heat it up in the winter! Unlike the Audi Q5, the Stelvio also arrives with standard passive entry, a feature that unlocks the vehicle without having to pull out your keys. For your safety and convenience when parking, the Stelvio is fitted with rear sensors, and to help protect your vehicle when you leave it, Alfa Romeo have included power folding side view mirrors! Again, these features are standard on the Stelvio, but are only available in packages and as optional extras on the Audi Q5 Komfort.

Optional extras and packages
The Stelvio is an extremely well equipped car in its standard form, but for those who like to add more than the standard features, Alfa Romeo Canada have made some truly excellent optional extras available. The Stelvio can be fitted with enhanced safety features like forward collision, lane departure warning, and blind spot and cross path detection; these features are not available at all on the Audi Q5 Komfort. For the interior tech, the Alfa Romeo Stelvio is equipped as standard with a rotary control knob, another feature simply not available in the Audi.

If you'd like to find out more about the amazing 2018 Alfa Romeo Stelvio Q4 AWD or the Alfa Romeo Stelvio Quadrifolgio Price Canada, come along to Alfa Romeo of Windsor, where our knowledgeable team will set you up with a test drive and show you all of the great features in person, after all there's no better way to discover all that an Alfa Romeo has to offer than to experience it!